Full casting is set for To Kill a Mockingbird, the new stage play based on Harper Lee's Pulitzer-winning novel. The production opened December 13th at the Shubert Theater.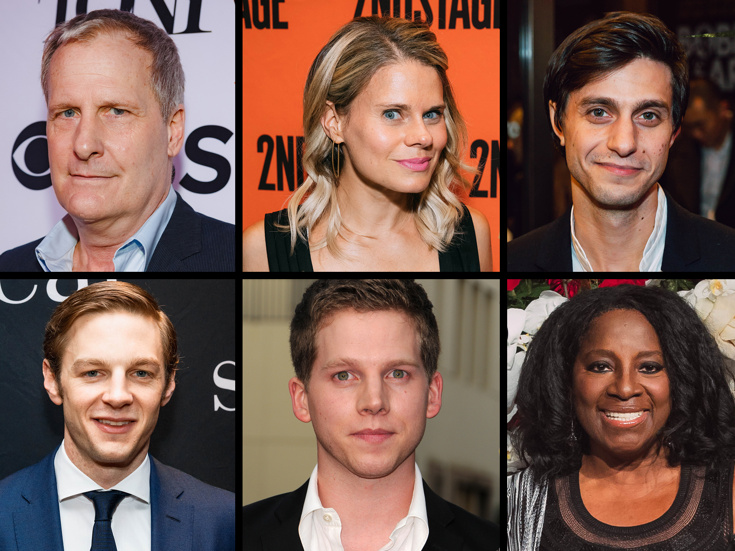 The new stage adaptation of Harper Lee's To Kill a Mockingbird, featuring a script by Oscar and Emmy winner Aaron Sorkin is now playing on Broadway.  Celia Keenan-Bolger, Will Pullen, and Gideon Glick
Tony nominee Jeff Daniels (Sorkin's The Newsroom) takes on the central role of Atticus Finch in the staging, which frames the Alabama-set story as a memory play as Scout (Tony nominee Celia Keenan-Bolger) recalls the 1930s trial in which her father defended a black man accused of raping a white girl.
The cast also includes Will Pullen as Jem, Gideon Glick as Dill, Danny Wolohan as Boo Radley, Frederick Weller as Bob Ewell, Gbenga Akinnagbe as Tom Robinson, Stark Sands as Horace Gilmer, Dakin Matthews as Judge Taylor, Neal Huff as Link Deas, Erin Wilhelmi as Mayella Ewell, and LaTanya Richardson Jackson as Calpurnia, as well as Baize Buzan, Thomas Michael Hammond, Ted Koch, David Manis, Danny McCarthy, Aubie Merrylees, Doron JéPaul Mitchell, Phyllis Somerville, Jeff Still, Liv Rooth, Shona Tucker, and Rebecca Watson.
The new take on the novel heads to the stage following a suit filed against producer Scott Rudin by the Lee estate, which alleged that Sorkin's script took too many liberties with the source material, which was recently voted America's most-loved novel. After Rudin countersued, a settlement was reached between the two parties.